"í Kring" ("Around," in English) is an ongoing series of exhibitions taking place all year round, with each session occurring a month at a time within our three locations at once. The visitors are encouraged to take a stroll around the centre of Reykjavík to fully appreciate the exhibition, dropping by each location to get a comprehensive view of the artists' work. Thus, we aim to promote local and international artists of all calibre, from established performers to rising new talents.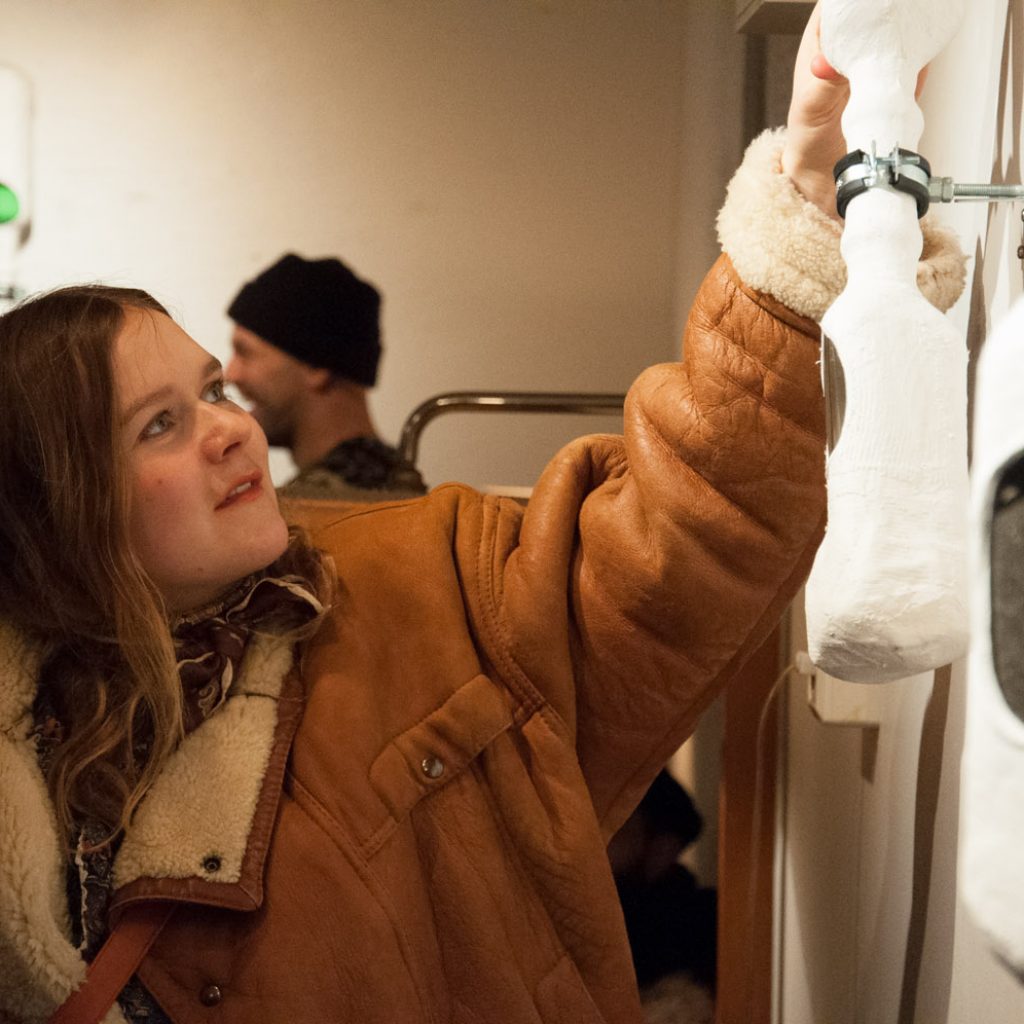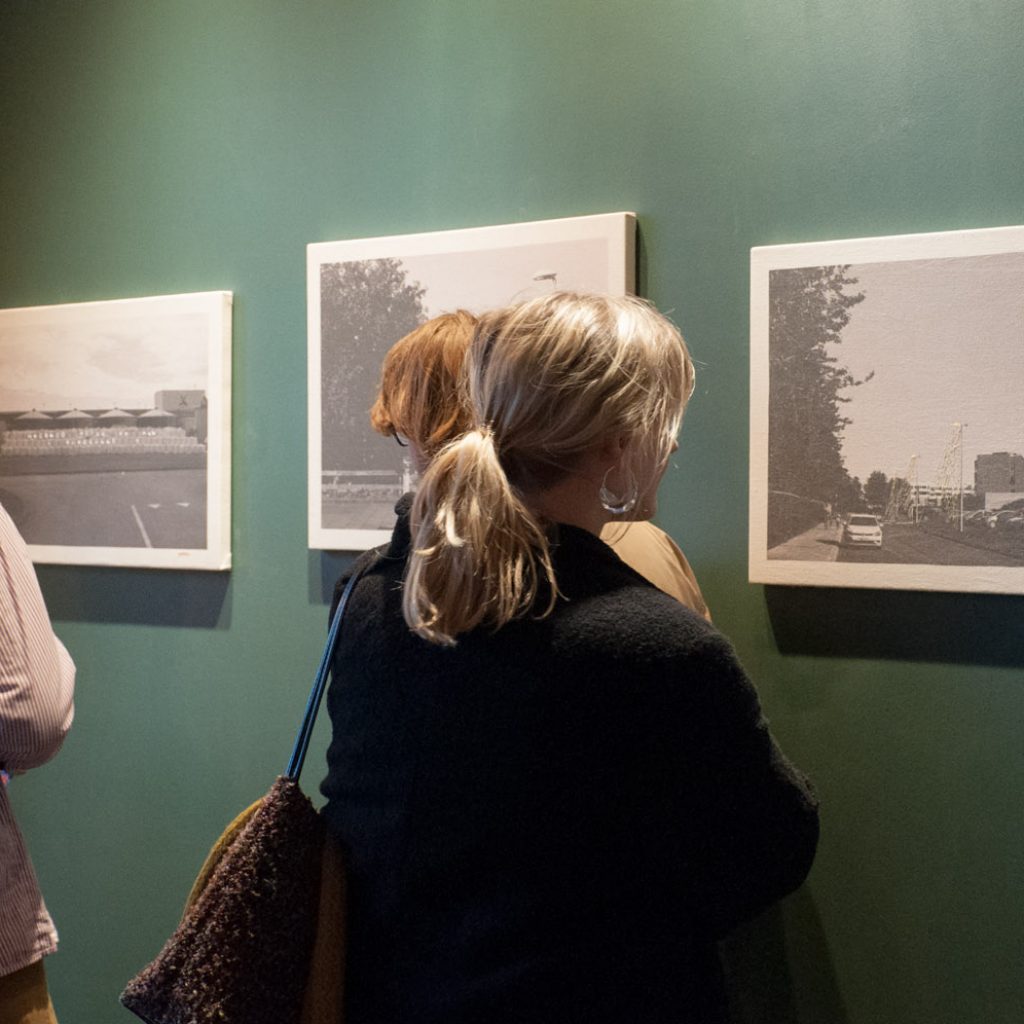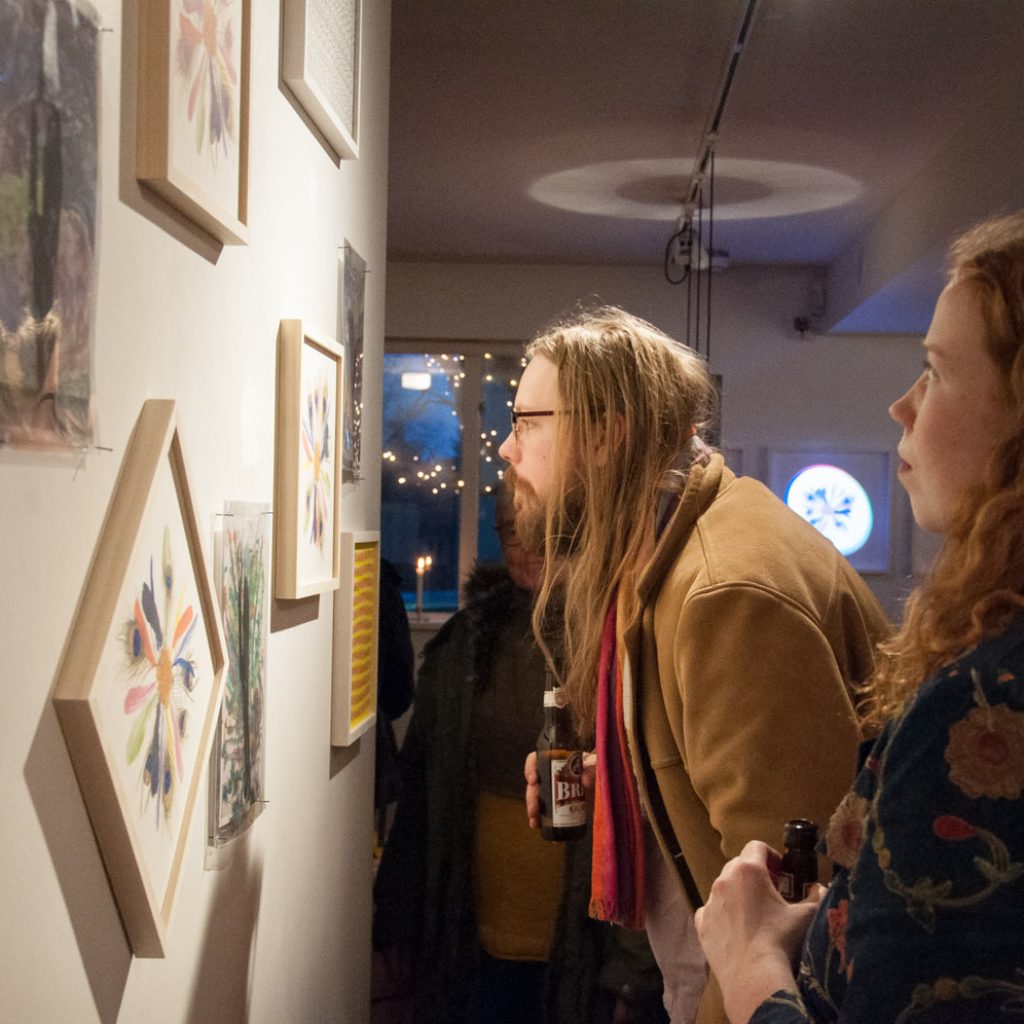 Fuelled by a continuous flow of people and ideas, in the past decade Reykjavík has become a vibrant hub for developing arts and music. Since opening our first café on Kárastigur we have seen this energy grow steadily, pouring in and out of our doors alongside a lovely crowd of local artists.
Kárastígur quickly went from being an excellent spot to get a cup of coffee to being a place where people could also get together, work, network and become aware of what was happening in town. We love the atmosphere it has created.
A few years later we opened our new, brighter location in Brautarholt, just across the University of Arts, where a slightly younger, creative crowd gathered daily to study and relax.
Now, nearly a year after we opened the door to our café in Ásmundarsalur, we have officially dived deep into the tempestuous waters of Reykjavík's art scene.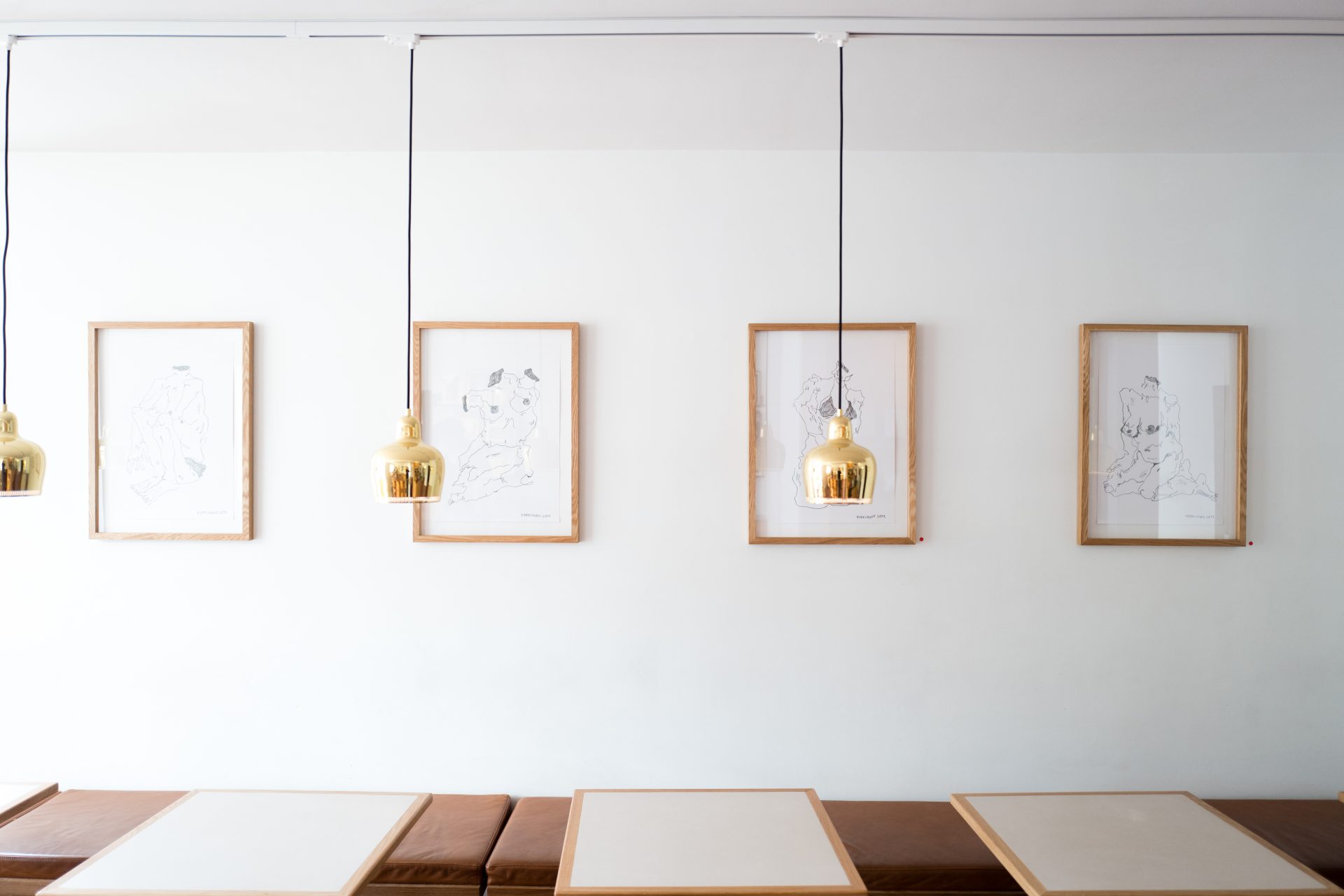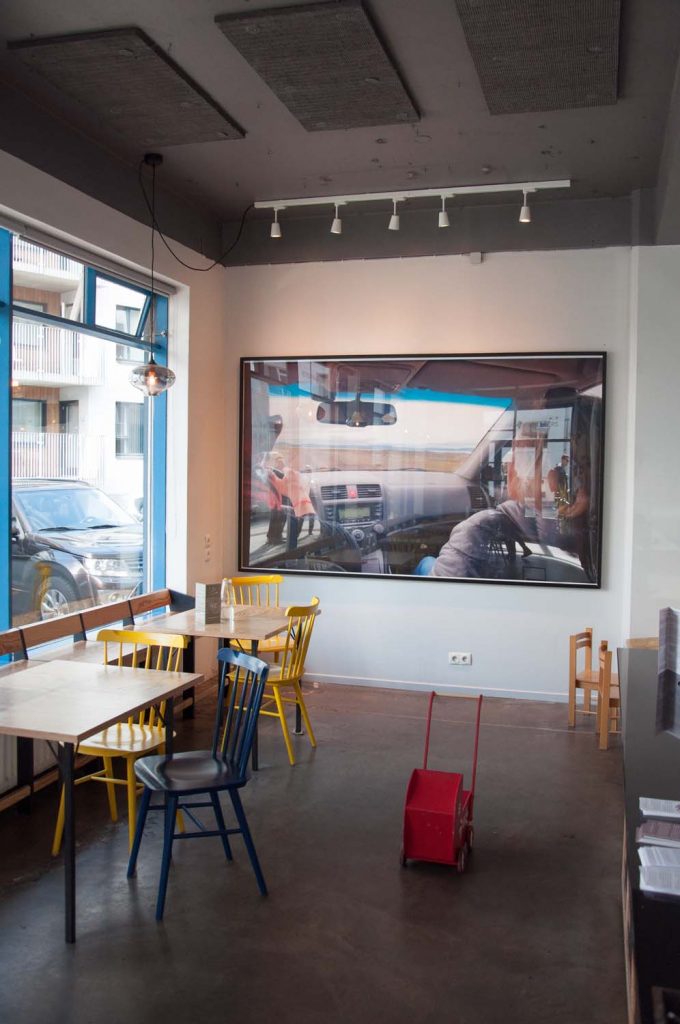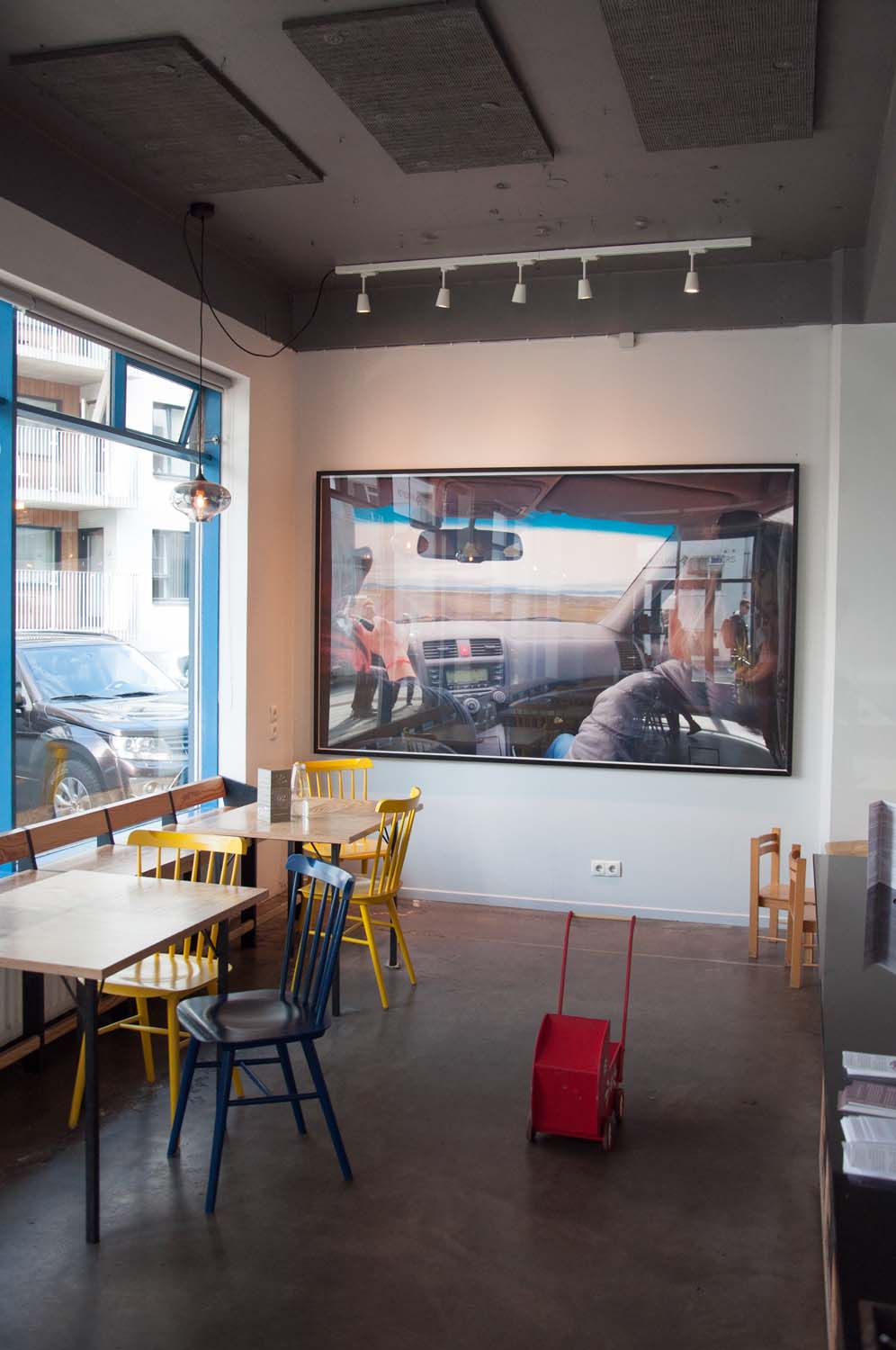 With "Í Kring" we ultimately make a conscious effort to give back to same community that has supported us for many years, bringing art to unexpected places and making it accessible to a wider array of people.
We realise, in fact, that despite the plethora of galleries, museums, workshops and open spaces scattered around town, people who do not mingle or work within the art scene can be easily alienated by it. Too often they are convinced that something is expected of them as soon as they step into a gallery—either that they should have an opinion or that they should purchase something.
By gathering a selection of pieces from different artists and placing them into the more casual setting of our three cafés we hope to bridge that gap and make it easier for people to observe and enjoy art without any pressure.
OUR THREE EXHIBITION SPACES IN REYKJAVIK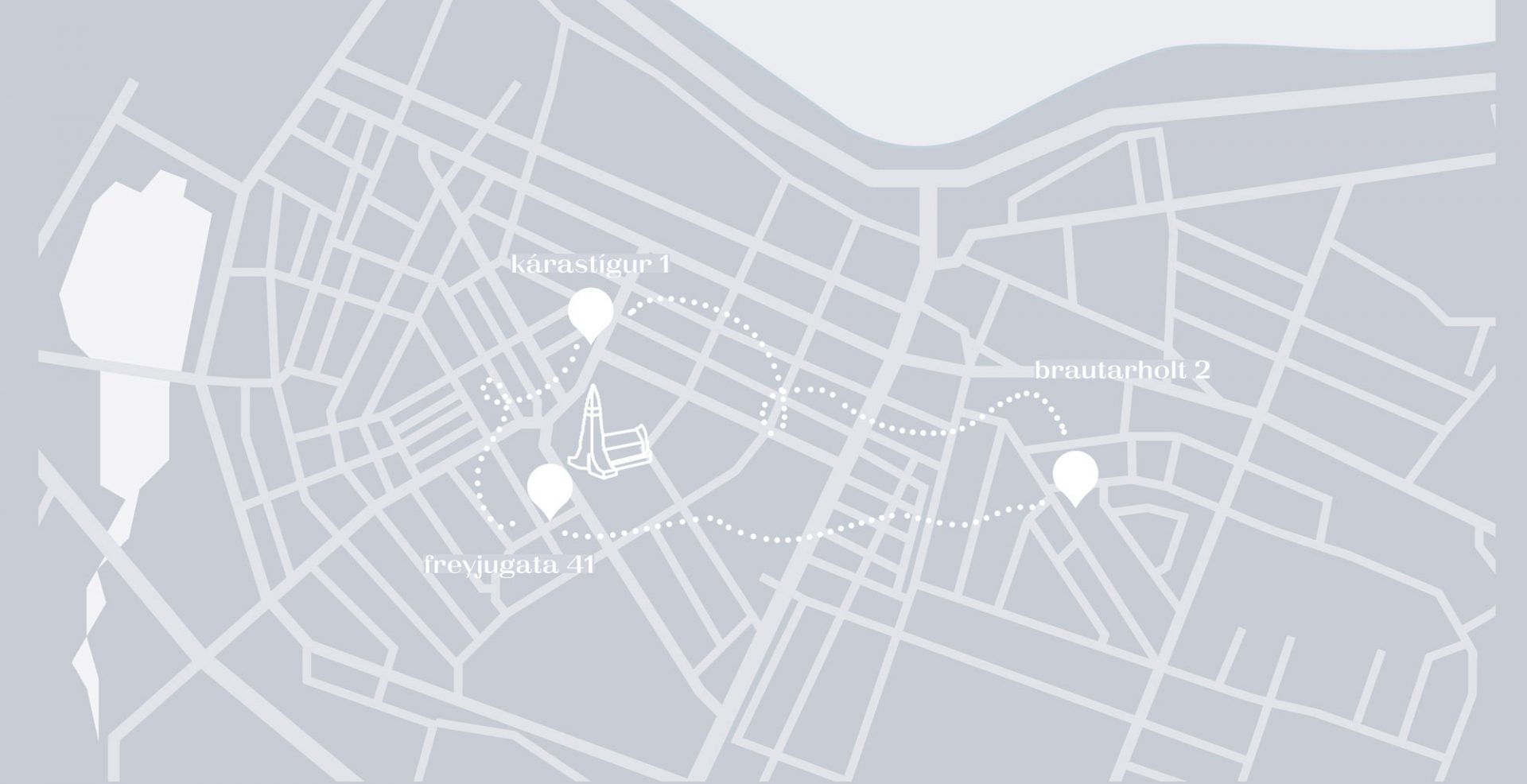 We are currently planning the year to come and have an ongoing call for artists. Note that the type of work is not limited to any medium as long as it falls under the requirements of our curation committee. Application can be sent to julie@reykjavikroasters.is with example of work, bio and artists intention.