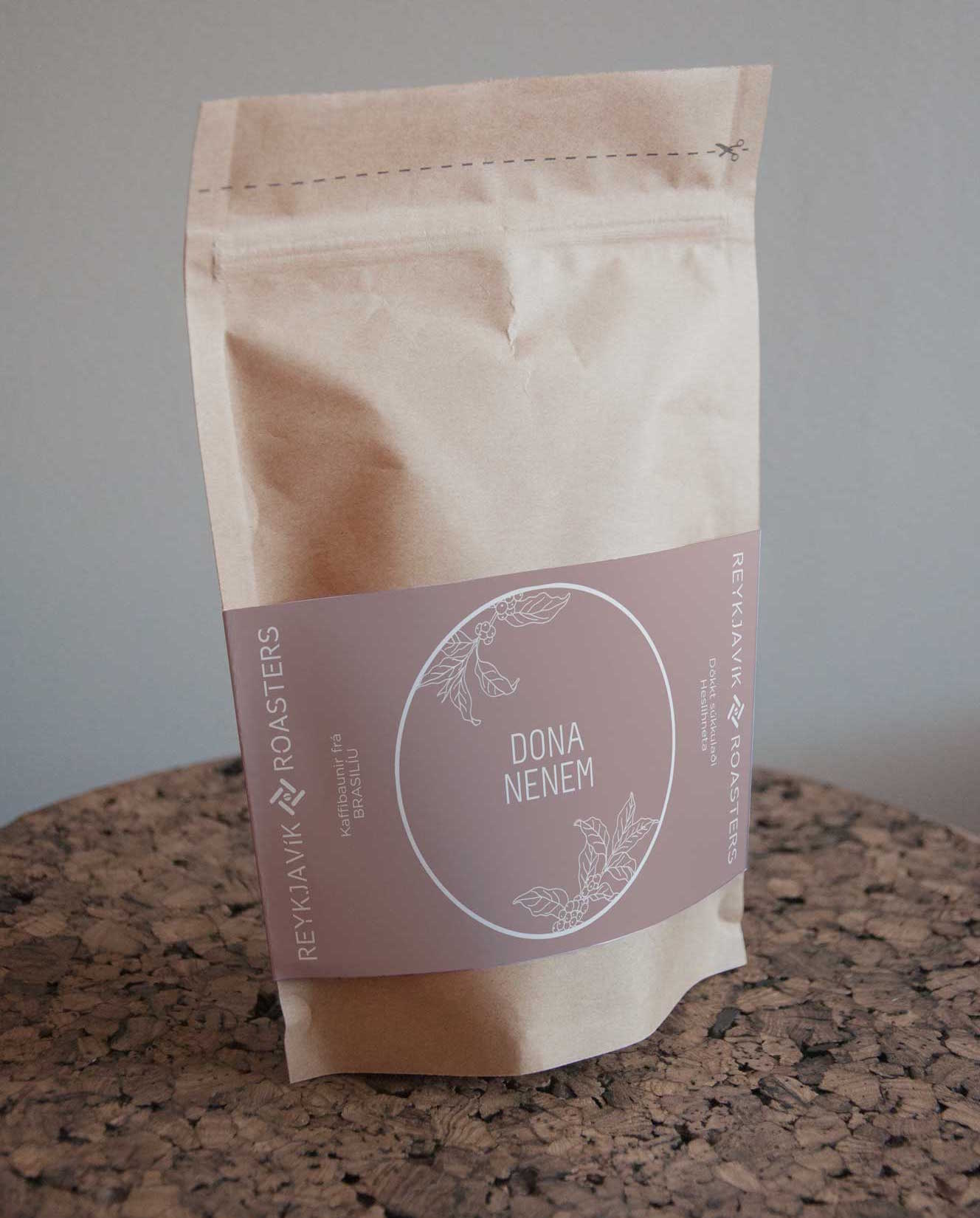 The Dona Nenem is a full-bodied coffee with rich notes of hazelnut and has the aroma of tobacco.
It is low in acidity and has a lingering after-taste of dark chocolate and raisins.
Origin: Cerrado de Minas í Brasilíu
Producer: Dona Nenem Farm
Process: PulpedNatural/Honeywashed
Variety: Yellow Bourbon
The vast fields of 1.1 million coffee plants spread over 381 hectares and advanced production methods allows the farm to produce up to 12 thousand bags of coffee beans per year. The Dona Nenem farm is a very progressive in its production of coffee due to its use of modern tecnology that automates coffee production, yet each and every step of production is heavily moderated by the farmers which results in a great tasting coffee.