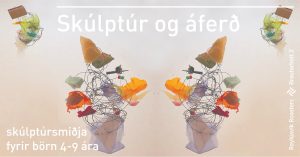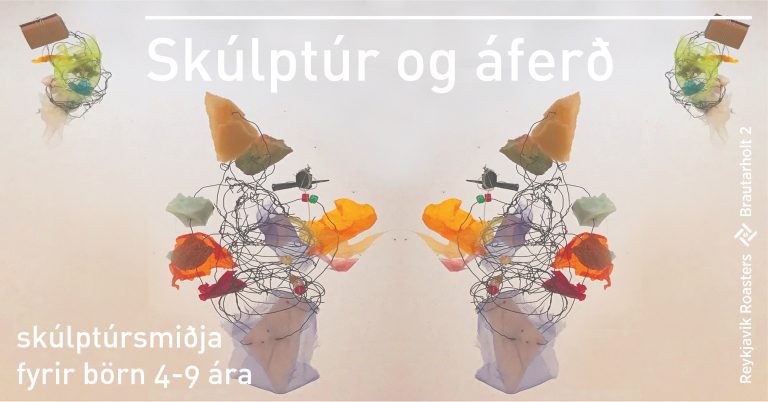 Texture and Sculpture workshop with the artist Una Björg Magnúsdóttir.
The Reykjavik Roasters are organizing a new workshop for children, the workshop will take place at the café on Brautarholt 2 – 105 Reykjavik.
A lovely way to start the weekend, get yourself a sweet cup of coffee or take a late breakfast while giving your children the opportunity to discover, explore and create.
fees: 1000 kr
(No need to register, just show up a bit before 10:00 and let the staff know that you will participate in the workshop.)
This workshop aims to explore the different possibilities of materials in a playful and creative way, for families and children from 4- 9 years old.
Materials have a way of surprising us when we take a closer look at them, they happen to bend and stretch in unfamiliar ways, they have smell and produce sounds unheard of when examined further.
Una will teach and guide participants through the various ways of making sculptures.
Una (b.1990) graduated from the Icelandic Acadamy of Arts in fine art in 2014 and continued her studies in Switzerland where she finished her master studies in fine art from ÉCAL in 2018.
She now lives and works in Reykjavík where she practices art and teaches at the Reykjavík School of visual Art.