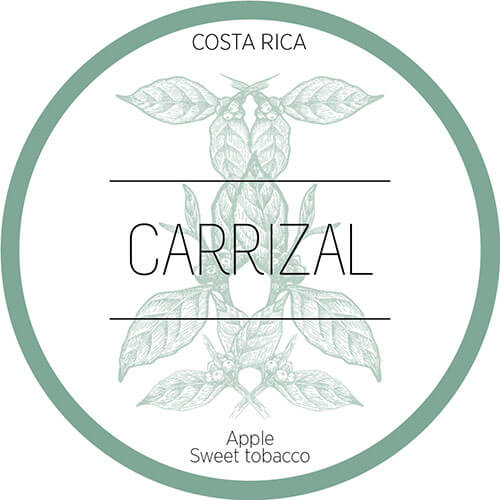 A sweet coffee with a mild apple acidity and a smooth body. Pretty good balance between sweetness, acidity and bitterness. Notes of apple and sweet tobacco flavours and a nice, mild aftertaste.
Origin: Costa Rica
Region: Leon Cortes
Variety: Caturra, Catuai
Process: Fully Washed
Producer: CoopeTarrazu, Carizal Community
Altitude: 1650-1750 masl.
He co-op in Tarrazu has a unique program designed to motivate farmers to produce quality coffee. The program, started three years ago, separates lots with a score of 86 points or higher from individual communities in the Leon Cortes region. These communities then get to decide how the money will be used to improve their coffee production and their own lives. The money has been used to build roads, create safe storage for clean water, and even build roofs for children's schools in the Carrizal community.