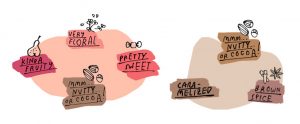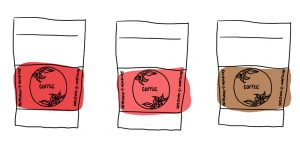 How do you like your coffee?
• Nutty, Chocolatey & Caramelized  
• Fruity, Floral, Sweet & Nutty  
View more details
Every month, we will select the best combination of coffee beans, that follows your preference.
Note that our coffees are suitable for all brewing methods.
All our specialty beans have been selected from some of the best coffee farms in the world and roasted by us here in Reykjavik. Every batch is carefully studied and roasted trying different profiles until we find the one that highlights to perfection the best qualities of the beans.
Our monthly subscription includes three 250 gr coffee bags (wholebeans).
This is perfect for an average of two cups of coffee a day.
View delivery details
This subscription is available in Iceland and worldwide.
We ship the bags every first Thursday of each month, but locals can also pick up their parcel in our coffeehouse on Brautarholt 2, 105 Reykjavik and enjoy a 990 kr discount.
Shipping within Iceland is included,
Europe and North America delivery fee is 2.200 kr
Delivery fees for any other country is 3.300 kr
Do you want to purchase a lovely gift for someone you love? Or perhaps you want to receive your subscription directly at your workplace? Just let us know your preference and we will take care it, hassle free!
View condition details
The subscription is ongoing and will guaranty a continuous supply of freshly roasted coffee shipped directly from our headquarters, but you are also free to cancel your subscription whenever you want—no strings attached.