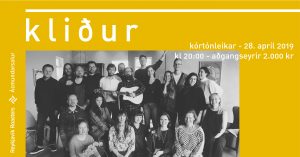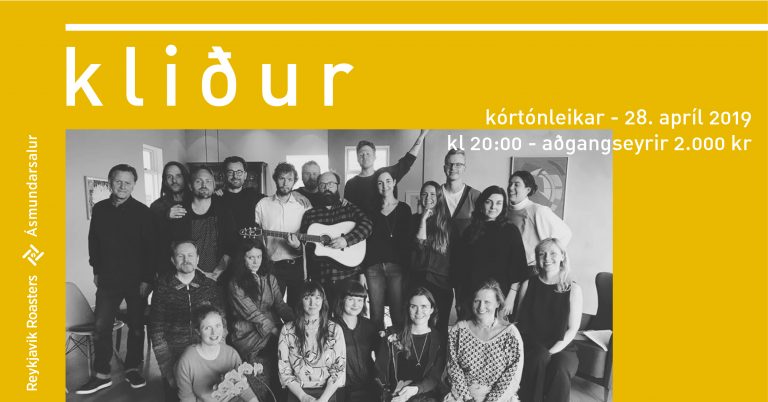 Kliður choir invites you to celebrate the arrival of summer with a concert in Ásmundarsalur on April 28. The concert will start at 8:00 pm with a solo opening act pulled from the ranks of the choir (TBA) before the group takes the stage.
Kliður is a hodgepodge of musicians, artists, writers, and other creative types who have met weekly for a number of years to practice, develop, and perform new pieces by the choir's members.
Composers whose works will be featured in this concert are María Huld Markan Sigfúsdóttir, Valgeir Sigurðsson, Snorri Hallgrímsson, Pétur Ben, Baldur Hjörleifsson, Marteinn Sindri Jónsson, Kjartan Hólm, and the choir's conductor, Jelena Ciric.
Everyone is welcome!
Tickets: 2.000 kr sold at the door. The house opens at 19:00