WHERE DOES OUR COFFEE COME FROM?
Several times a month we receive samples of green beans from all the main countries where coffee is cultivated and processed. Then, we roast the batches with great care in our small sample roaster. Sometimes the samples come straight from the farms but often we have to rely on an intermediary – an importer which in our case is located in Europe. We roast the samples on a regular basis so that we can try them, judge them and buy them as soon as we can if we find them palatable.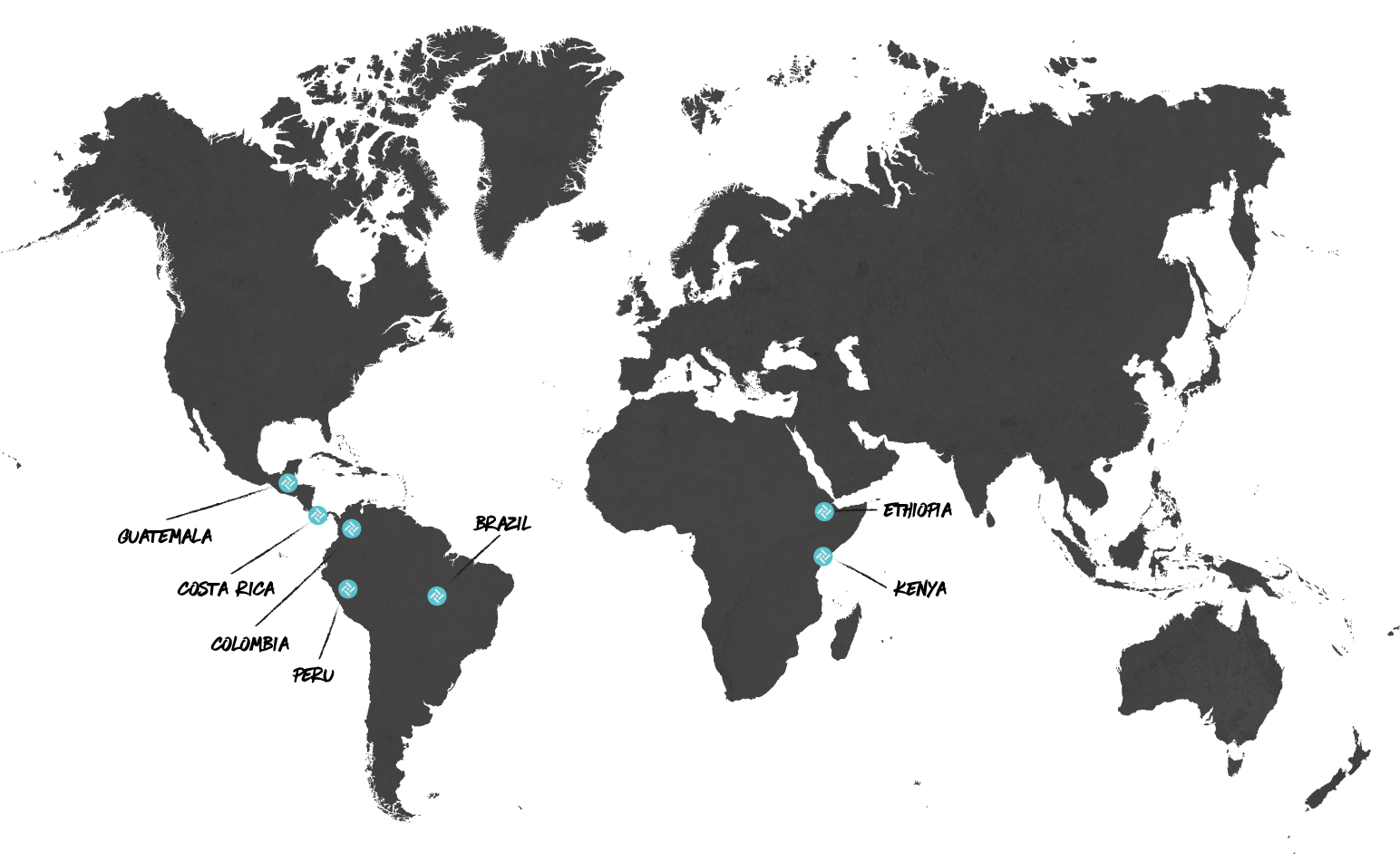 Here below you can find our database containing the different coffees we have imported so far. Coffee is a seasonal fruit so we try to keep up with the harvests in order to capture the beans right at their best. This also means we cannot always have the same coffee all year round, but we are just as devastated as our customers when we run out of our favourite beans. Don't despair, though: there will always be a new, interesting batch to try out when your favourite one is gone. Make sure not to miss it.