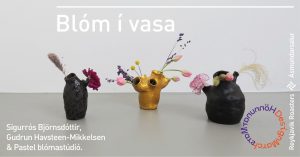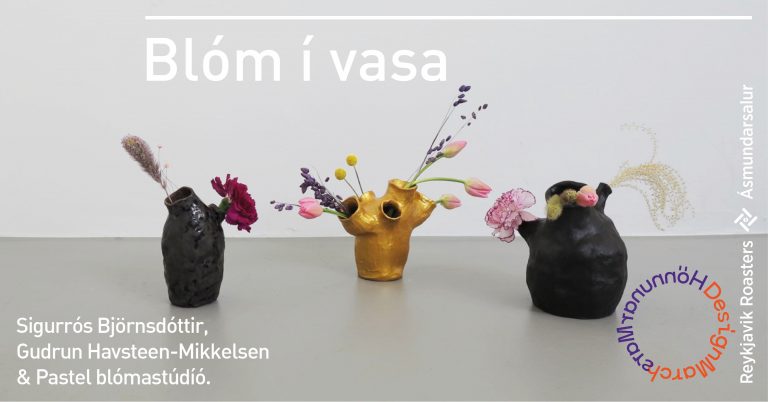 Flower in a vase
Sigurrós Björnsdottir and Gudrun Havsteen-Mikkelsen will display handmade clay vases in the café, in collaboration with the flower studio Pastel who will make flower installations in the vases.
Each handcrafted vase and flower bouquet is unique and rather than hide any natural imperfections, we let them be. Clay is a material that is easy to shape but often has its own will and we wanted to let the material be free to take us in unexpected directions. Most of the vases have more that one hole for the flowers which gives them a distinct character. The flowers spread out in all directions which undeniably reminds us of the Dutch tulip vase, designed in the 17th century as an ornament for flowers.
Pastel Flower studio puts together bouquets and installations of cut, dried and fresh flowers. Pastel seeks their inspiration from nature, where the flowers are not firmly fixed in a certain shape of a bouquet but follow their own rules. The natural form is then worked with, and converted into unexpected combinations.
All pieces are for sale.